Press release published:
CircEl-Paper – recyclable paper-based electronics
Abstract:
Millions of tons of electronic waste are produced in the EU every year. With a novel approach, the new EU project "CircEl-Paper" could sustainably improve the recycling process for electronics in the future.
Globally, 53 million tons were produced, only about 17 percent of waste was verifiably collected and properly disposed of, according to the Global E-Waste Monitor 2020 – a large amount of valuable materials produced at great expense is thus regularly lost.
The CircEl-Paper project team will demonstrate the diverse areas in which paper-based PCB technology can be applied with three use cases from the fields of medicine, logistics and consumer electronics: A medical sensor for measuring glucose levels on the skin, packaging with an integrated time-temperature indicator (TTI) or greeting cards that play music exemplify the technology's performance and adaptability.
Our new project leaflet is available online!
Circular Economy
Applied to Electronic Printed Boards Based on Paper
CircEl-Paper contributes to the aim to increase the amount of e-waste recycling in the EU by feeding it in the paper recycling process that is well established throughout the EU and accepted by the consumers.
CircEl-Paper focusses on the widely used board technology (Printed Circuit Board PCB) and aims for replacing the fiber-composite core material FR4 by paper technology. Based on recently developed manufacturing processes of circuitry on paper, integration density has to be increased and sound evaluation of separation of used electronic materials in the recycling process has to be carried out.
In order to transfer the PCB technology to circular economy each process step is scrutinized and alternative approaches are developed in order to increase the part of the materials that are recyclable, bio-based, or based on secondary raw materials, or at least harmless for the environment.
Three different use cases in the field of medical application, logistics and consumer electronics, are realized demonstrating the performance of the paper-based PCB.
The CircEl-Paper project is carried out by wellknown RTO, academic partners and manufacturing enterprises:
Fraunhofer (project coordinator), Joanneum Research, RISE, ArjoWiggins, VFP, Malmö Mönsterkort, and G-INP.
Read more soon on this page or on our social media channels.
If you have any questions about the CircEl-Paper project, please contact our research team.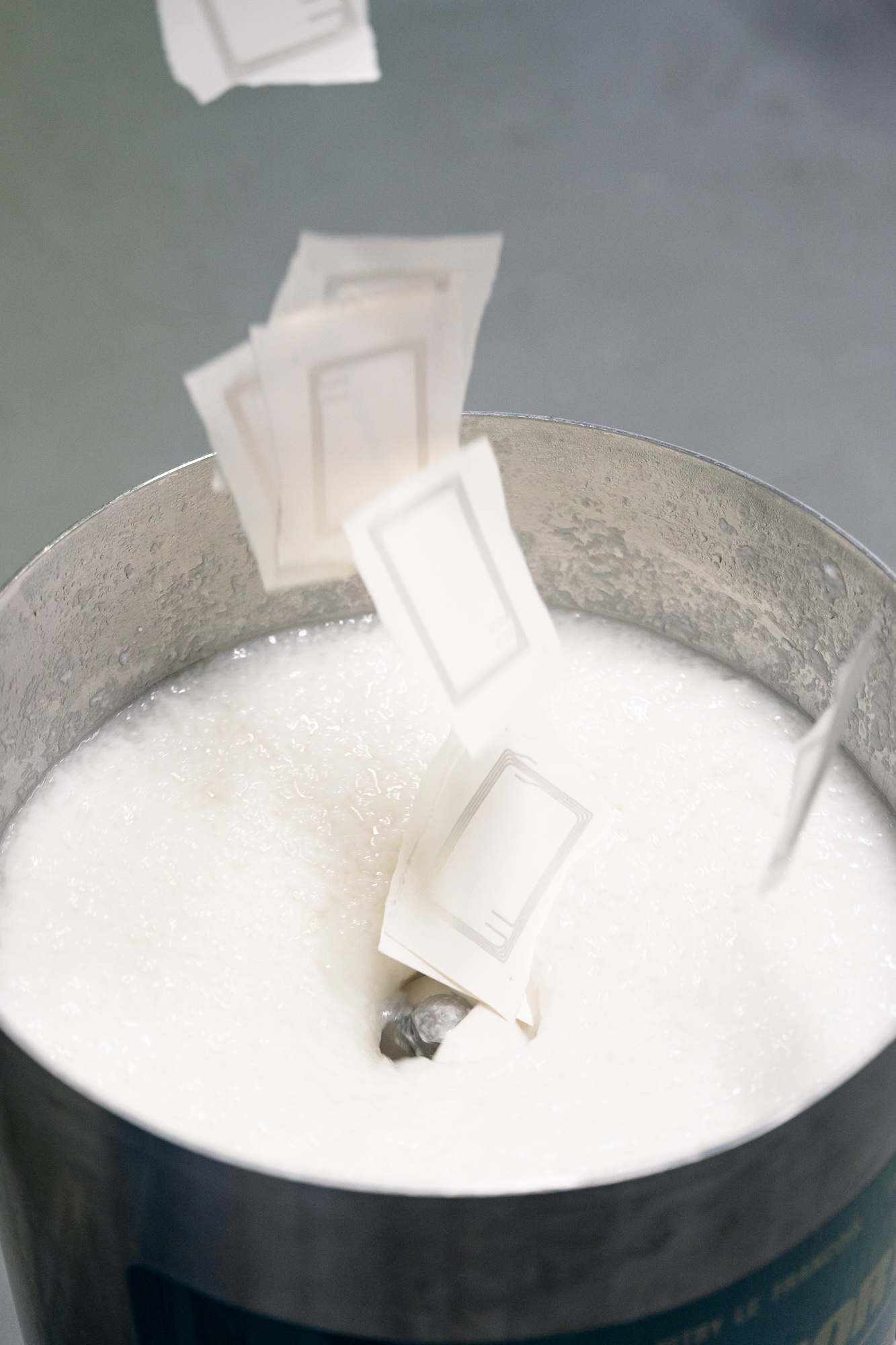 Paper-based printed electronics – easy to recycle, resource-saving. © Antoine Julien, Grenoble INP – Pagora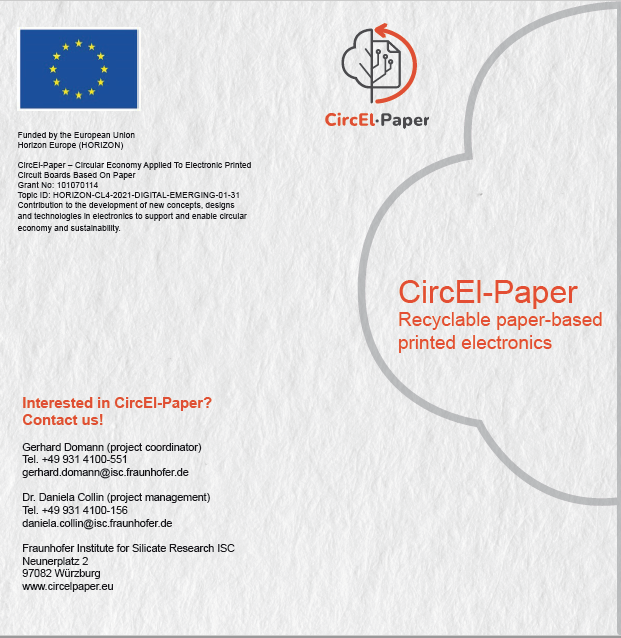 Horizon Europe (HORIZON)

CircEl-Paper – Circular Economy Applied To Electronic Printed Circuit Boards Based On Paper
Grant No: 101070114
Topic ID: HORIZON-CL4-2021-DIGITAL-EMERGING-01-31
Contribution to the development of new concepts, designs and technologies in electronics to support and enable circular economy and sustainability.